5/3, Woven Heart May Day Baskets & Banners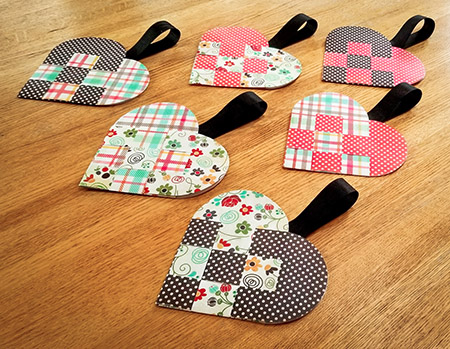 5/3, Woven Heart May Day Baskets & Banners
Thursday, May 3, 6pm-8:30pm
Instructor: Kris Koch
In this workshop, we'll focus on the basics of cutting paper, including choosing the right paper and cutting instrument for your project, keeping your scissors sharp, making templates, repairing tears invisibly, and working with patience and precision. Students will have ample time to practice these new skills while they weave several heart baskets that can be turned into a celebration banner, hung as ornaments, or given to friends and neighbors as heart-felt May Day surprises.
Fee includes instructional handout, templates for 3 types of woven heart baskets, practice paper, plastic for multi-use templates, premium decorative paper to complete 6 woven heart baskets with handles and optional plastic lining (for fresh flowers), string to make a banner (optional), aluminum foil, masking tape, and resources for more advanced designs. Please see additional materials requirements below.
Additional Required Materials: Small sharp scissors with pointed tip, such as embroidery scissors; pencil (wooden or mechanical); pencil sharpener; thin Sharpie marker in dark color; and vinyl eraser.